7ft POOL DINING TABLES
Examples of 7ft pool dining tables. Available in other sizes.
Shows various types of ball capture and wood finishing.
Unique pedestal style with drop tray pockets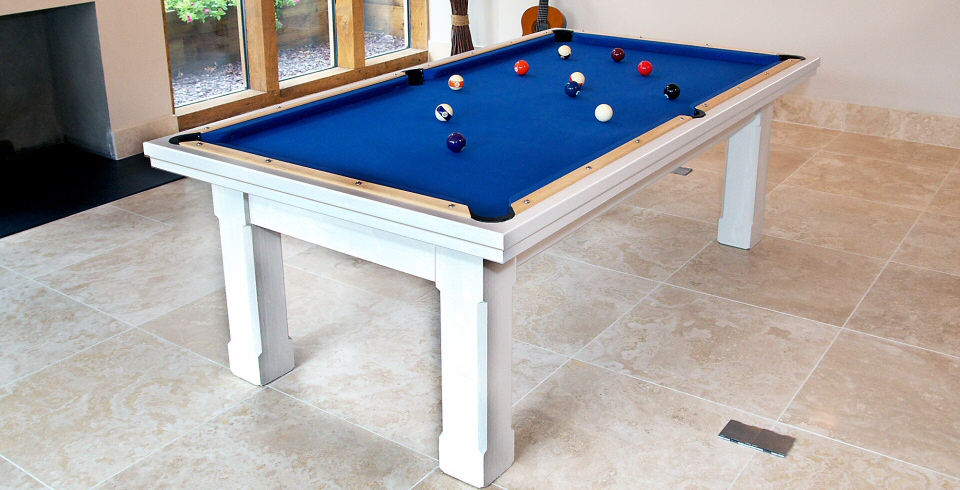 Painted pine. Ball tray or nets external to legs.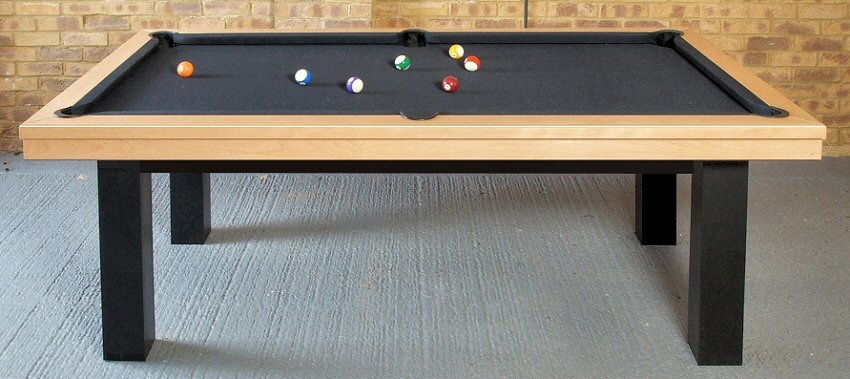 Pine with beech top. Ball tray external to legs
Drop pockets into leg cavity
------------------------------------------
We also work with specialist steel fabricators
to offer alternative 7ft pool table bases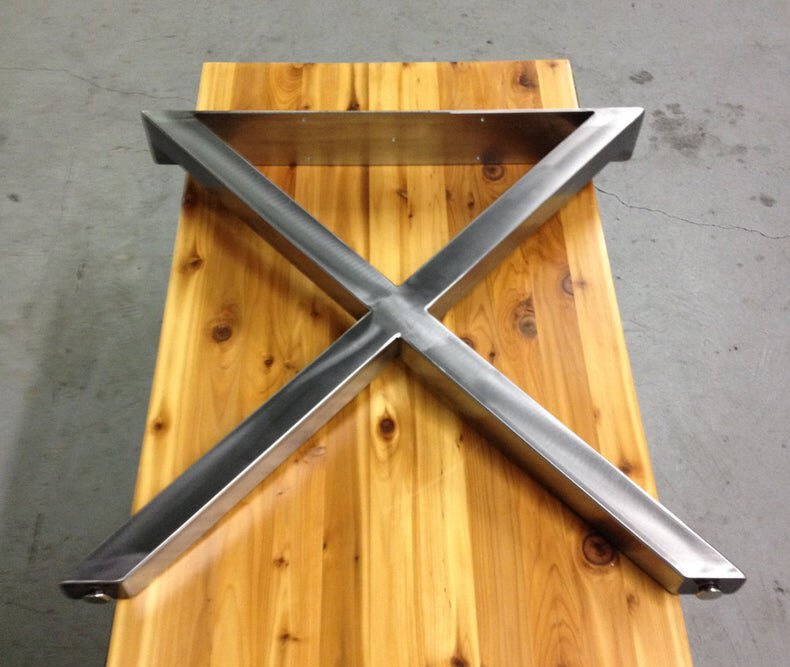 Stainless Steel Option
Selection of cloth colours in napped or speed cloth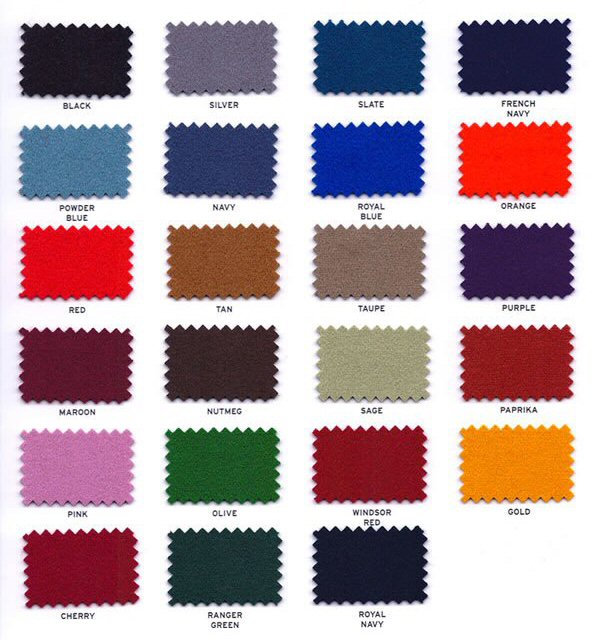 FEATURED 7ft POOL DINING TABLES
● Option to vary dimensions ● Options to vary height
● Competition pockets ● Competition cushions
● Competition cloth ● 2 inch pool or snooker balls
● Resin bonded 25mm play surface
● Option of slate bed
● Option of diner top ● Can be adapted for outside use
Also available in 5ft and 6ft versions
PRICING & SIZING GUIDE
Table Prices

5ft
6ft
7ft

Resin-bonded bed

P.O.A
P.O.A
£2950

Slate bed

P.O.A
P.O.A
£3300

Optional diner tops from £450

These are bespoke prices and allow for any choice of wood or paint-colour finish (to agreed samples), any cloth colour (to agreed samples) and any required variations in table dimensions. Prices also permit pocket and cushion variations for UK pool, American pool or Snooker. We include ball sets for any game, 3 separate sets of cues in any size from 36 inches upwards. Personal us-to-you delivery and professional installation (charged at mileage cost)

Standard Table Sizes in Inches
Competition table height normally set at 31inches (variable)

Any variations on table dimensions are also offered


| | | | |
| --- | --- | --- | --- |
| | 7ft | 5ft | 6ft |
| Bed dimensions | 75 x 39 | 60 x 30 | 66 x 35.5 |
| Cueing dimensions | 72 x 34 | 57 x 27 | 63 x 32.5 |
| Dining dimensions | 79 x 41 | 66 x 36 | 72 x 41.5 |

We show examples of distinct styles. They are not stock items. Each table is made bespoke to individual needs. Enquiries begin with email conversations.

For more information E-Mail us at:

info@matchbilliards.co.uk

Email link will automatically show subject as :
"enquiry from 7ft pool table style"