BAR BILIARDS
"Trilliards", as a novel version of Bar Billiards, was devised by Mike Large of Reading. Bar Billiards was a popular pub game before English pool. Trilliards was promoted as a family friendly version.
A Trilliards table can be also be made for domestic use. A 5ft table is an option for those who want to play a serious billiards game (from one end only) but are restricted by space.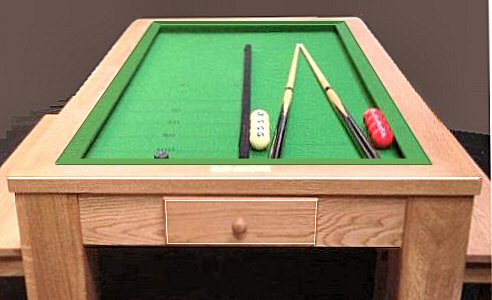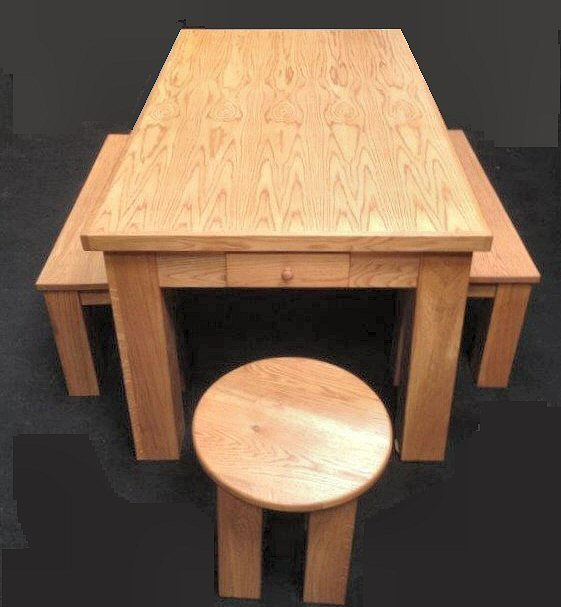 This Trilliards diner table could be custom made in various styles and finishes
Novel ideas to best plan your available space
MAIN TRILLIARDS POOL TABLE FEATURES
● Plays from on end only ● Same-end ball drawer return
● Competition 2inch pool balls ● Competition cushions
● Competition cloth ● Slate bed option
● Option of diner top ● Option of matching benches
For more information E-Mail us at:
[ First though refer to our Current COVID Notice ]
Email link will automatically show subject as :
"Enquiry Trilliards Table"
Navigate this site▼