METAL FRAME 5ft SLATE POOL TABLE
A competition standard 5ft pool table in solid oak with steel frame and fitted with a slate bed. Optional dining function. Smaller 4.5ft size option plus solid pine and wood bed options.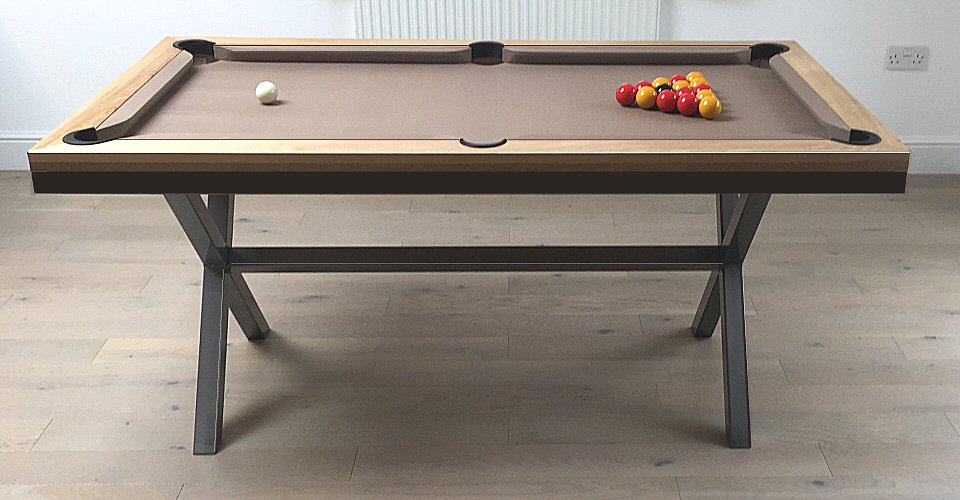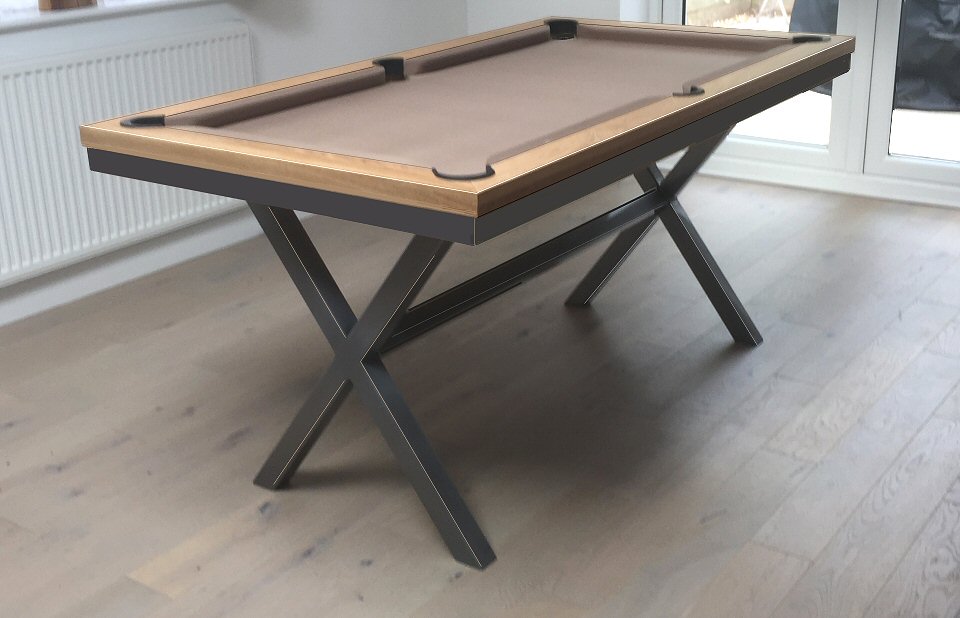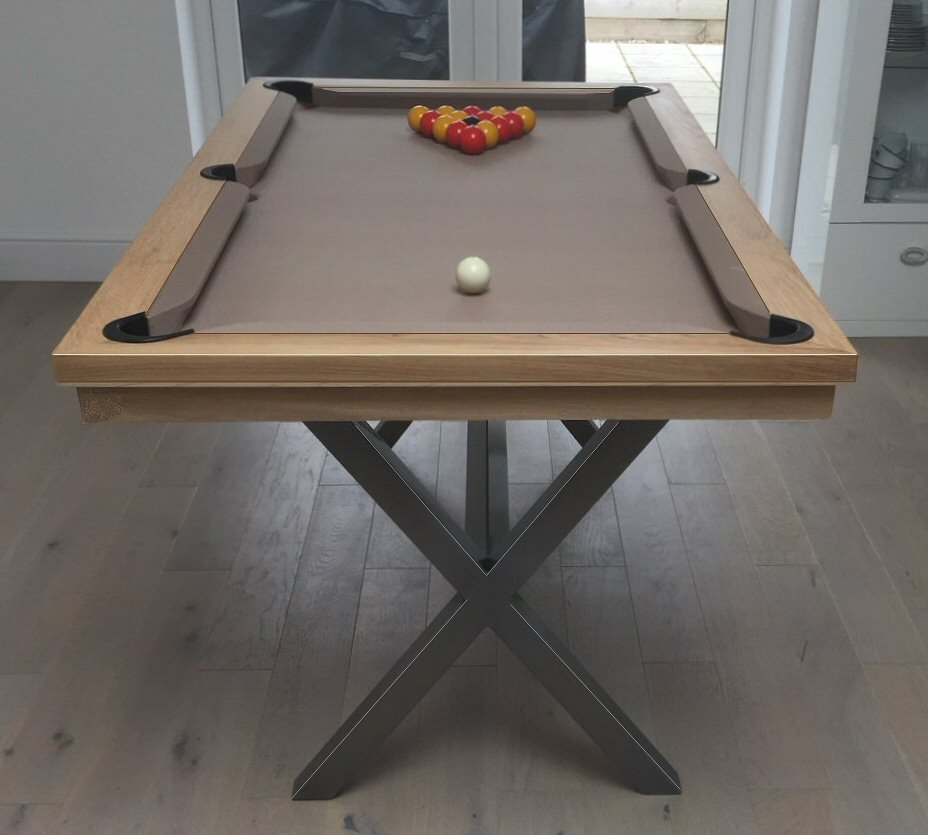 5ft Slate bed pool table plays full size balls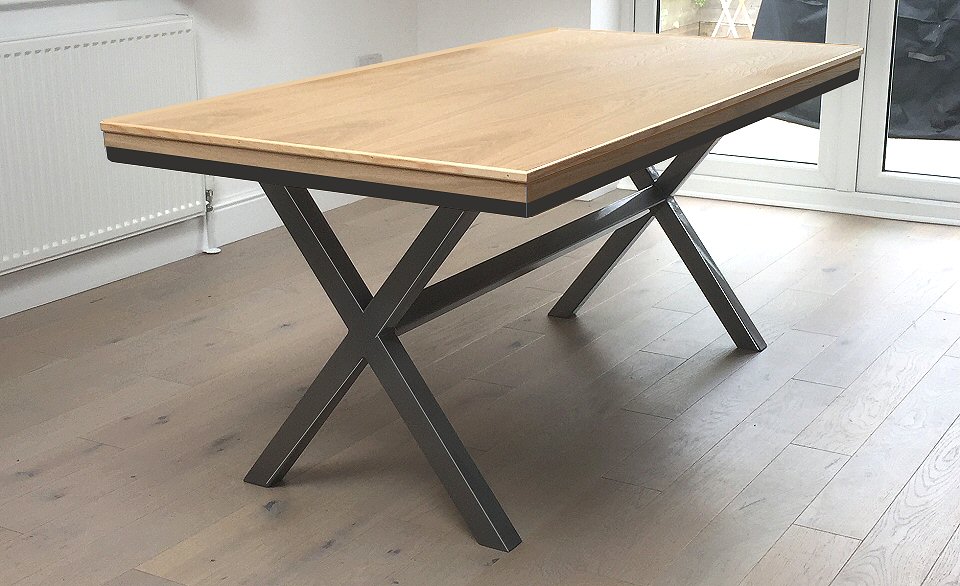 Wide selection of removable diner tops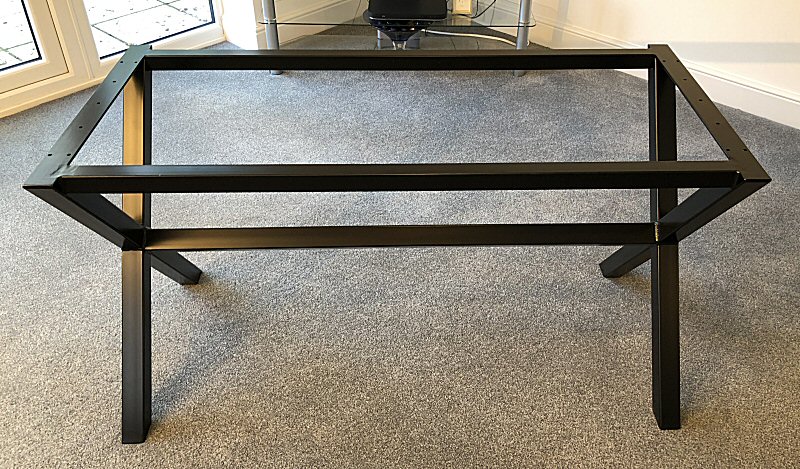 Welded steel sub frame supports the slate bed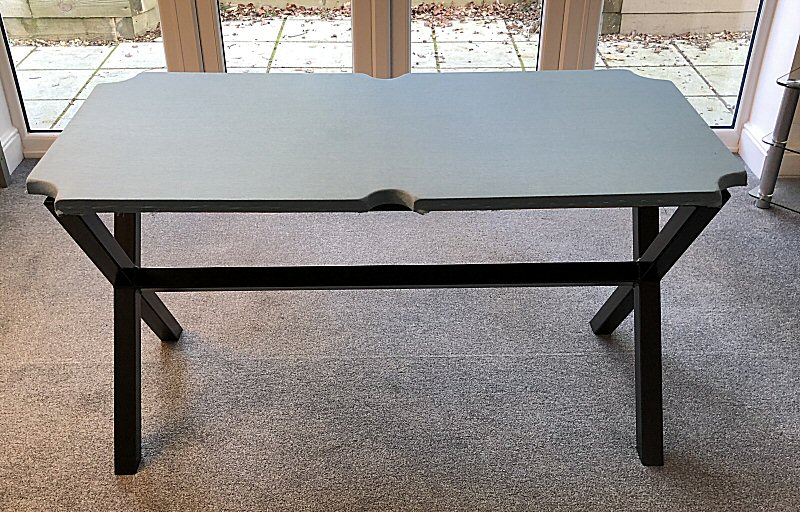 Fixing the slate bed
▼▼▼
SOLID PINE OPTION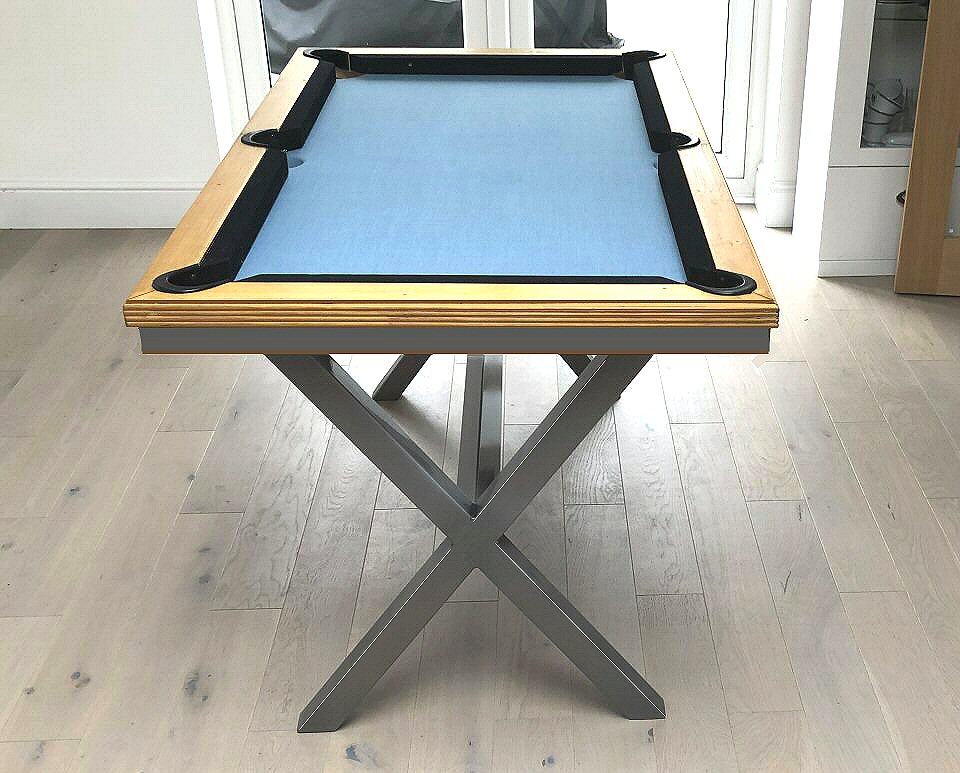 ▼▼▼
4.5ft OAK SLIMLINE WITH 25mm PLAYBED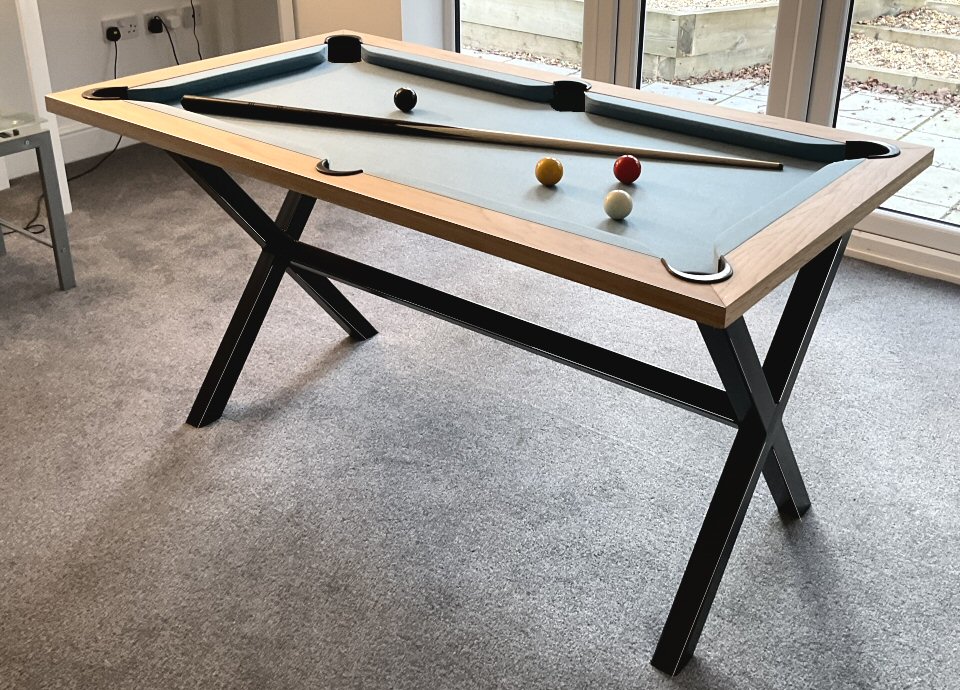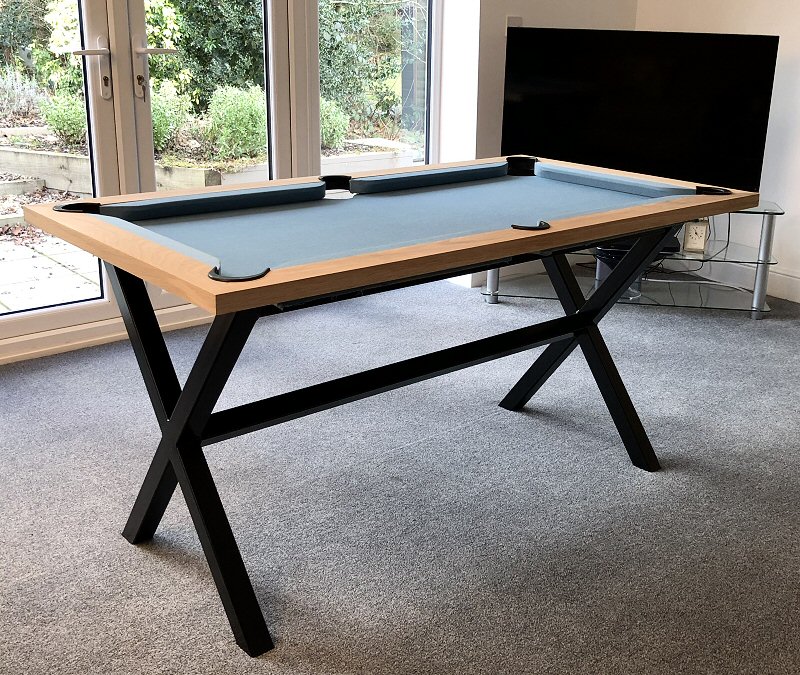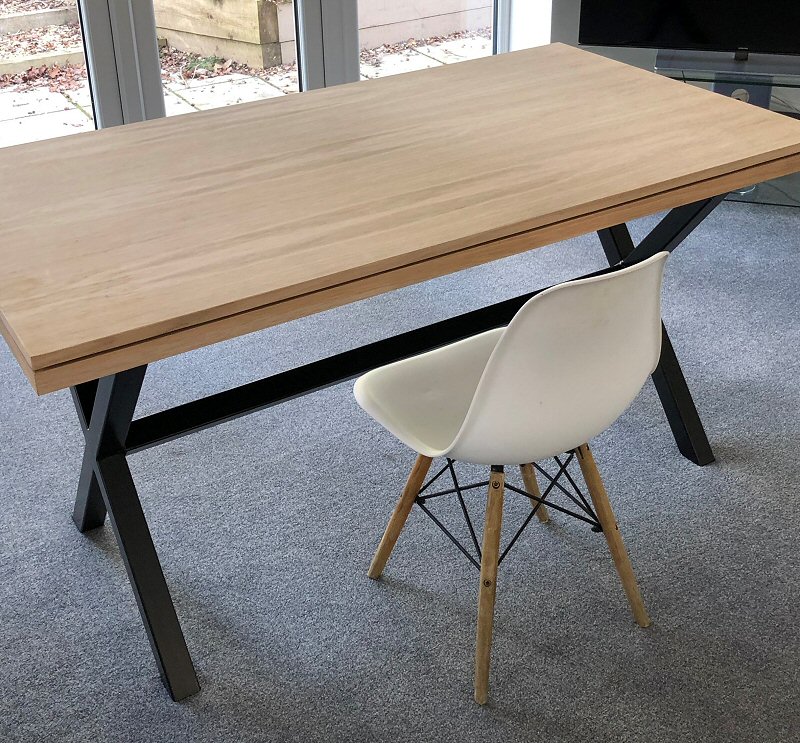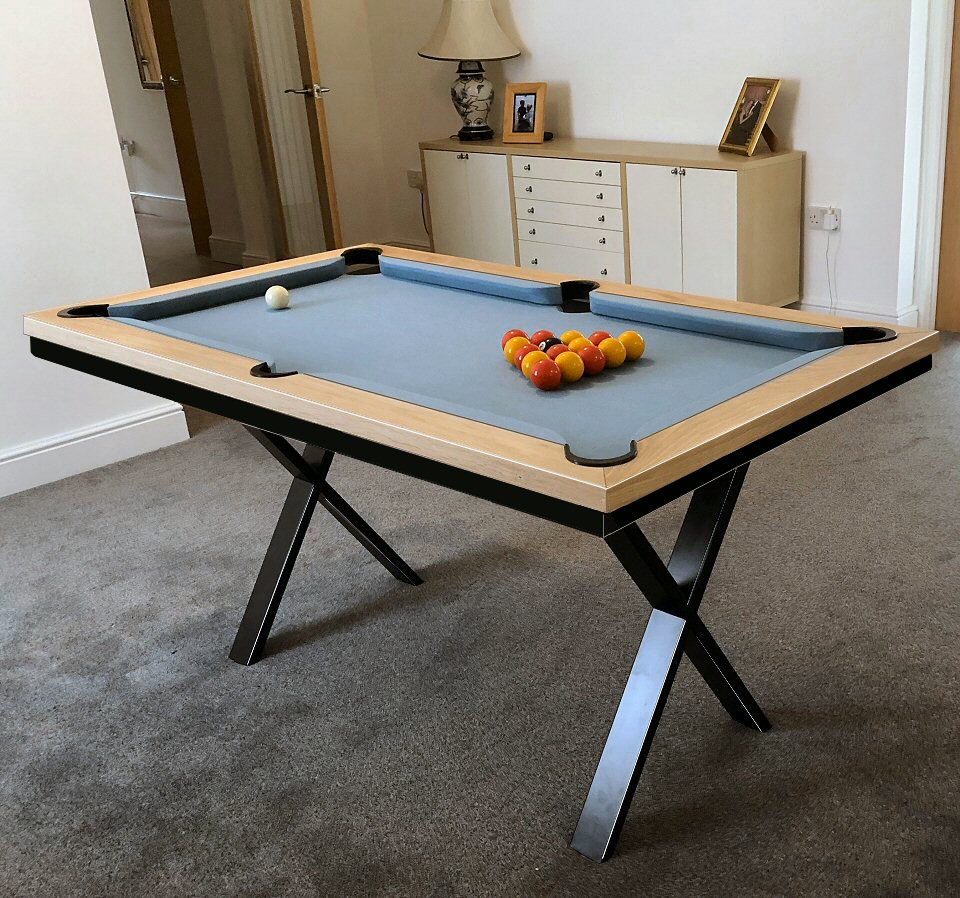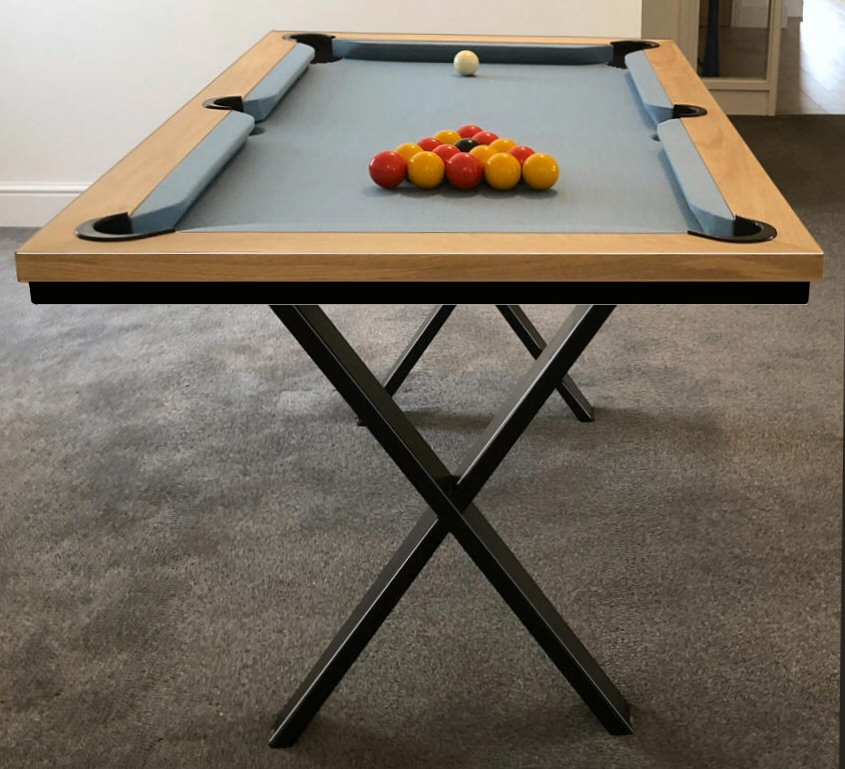 ▼▼▼
A 4.5ft table with only 4 pockets
▼ Any table dimensions can be created ▼
Novel ideas to best plan your available space
All pool tables are competition standard.
Various metal finishes with optional diner tops
MAIN POOL TABLE FEATURES
● Option to vary dimensions
● Competition pockets ● Competition cushions
● Competition cloth ● 2 inch pool balls
● Slate or resin bonded 25mm play surface
● Option of diner top ● Can be adapted for outside use
Ex works table only in pine from £950.
Add £250 for Oak
Add £450 for diner top
Add £500 for slate.
For more information E-Mail us at:
[ First though refer to our Current COVID Notice ]
Email link will automatically show subject as :
"Enquiry black metal cross legs"
Navigate this site▼