◄Matchbilliard Homepage ◄More 5ft pool tables
4.5ft + 5ft COMBINED POOL TABLE
This page shows an example of a pool dining table where a size mix offers a better solution to filling a tight area, yet still allows for a serious game and dining function (example of metal legs in black finish)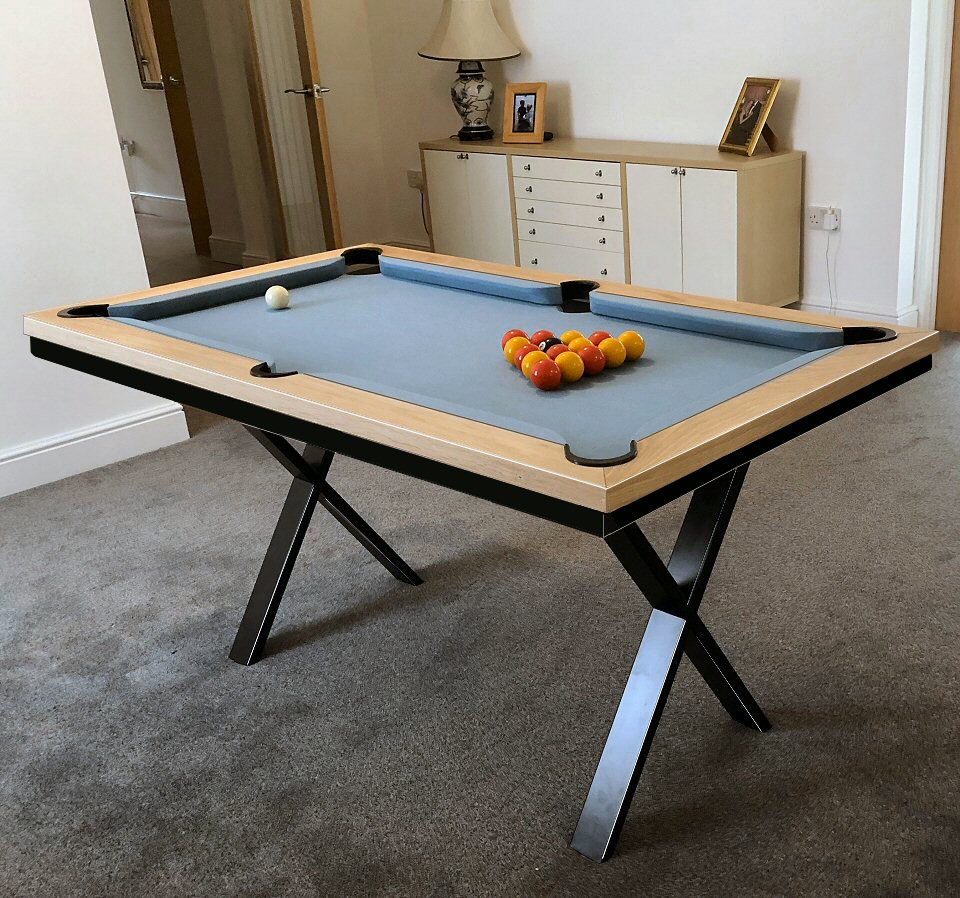 above a 4.5ft table
Welded steel subframe supports a 4.5ft or 5ft table
Any metal colour finish. Accomodates a slate bed option.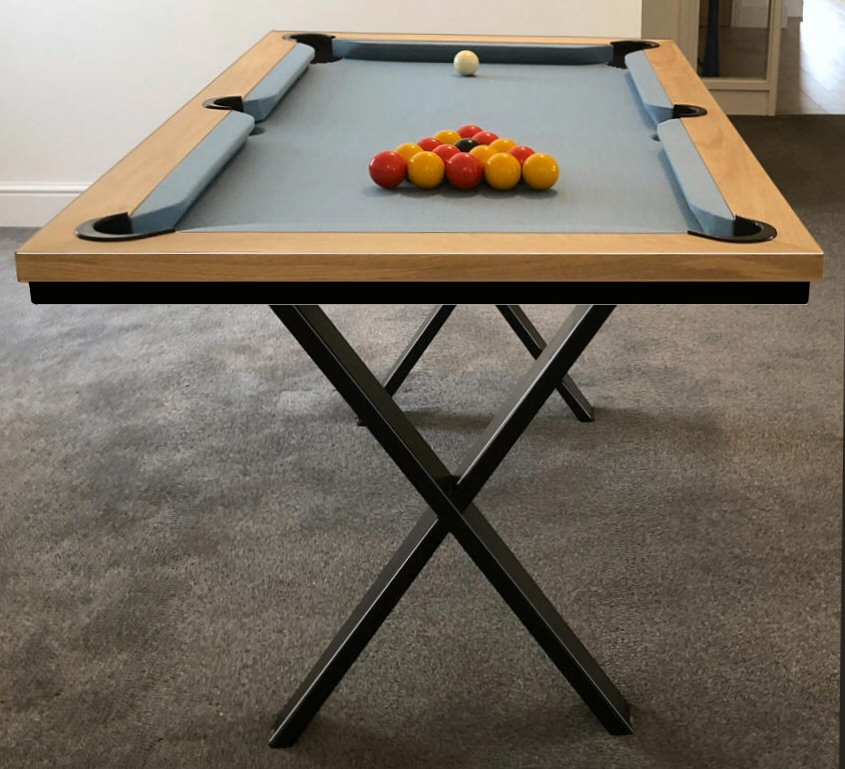 end section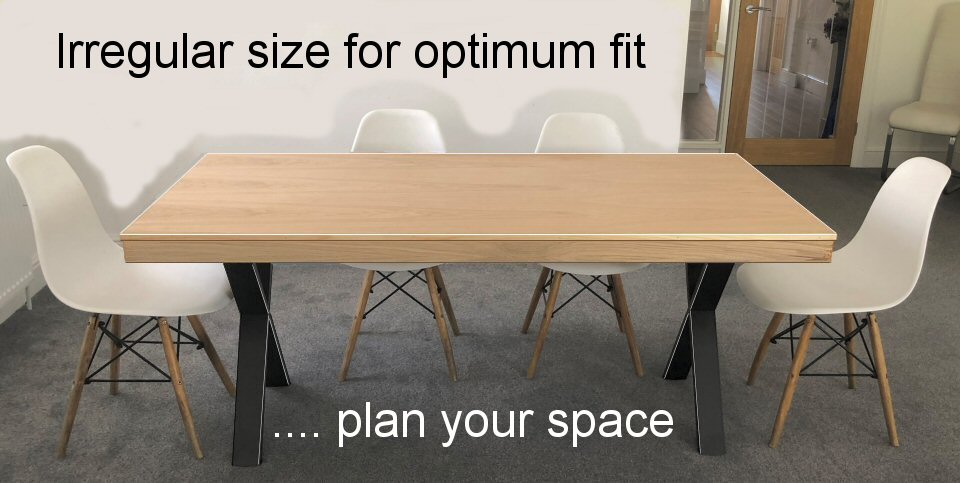 5ft table in length slimmed to a 4.5ft table in width
▼ As a further option: 4.5ft table with only 4 pockets ▼
▼ Any table dimensions can be created ▼
Novel ideas to best plan your available space
All pool tables are competition standard.
Various metal finishes with optional diner tops
MAIN POOL TABLE FEATURES
● Option to vary dimensions
● Competition pockets ● Competition cushions
● Competition cloth ● 2 inch pool balls
● Resin bonded 25mm play surface
● Option of diner top ● Can be adapted for outside use
For more information E-Mail us at:
Email link will automatically show subject as :
"Enquiry black metal cross legs"