Return to Homepage Enquire on this table
A 5ft POOL TABLE FOR A KITCHEN
A classic pool dining table style. Solid pine with full range of Farrow and Ball colour charts. Option of natural pine. Slate or machined 25mm MDF play bed.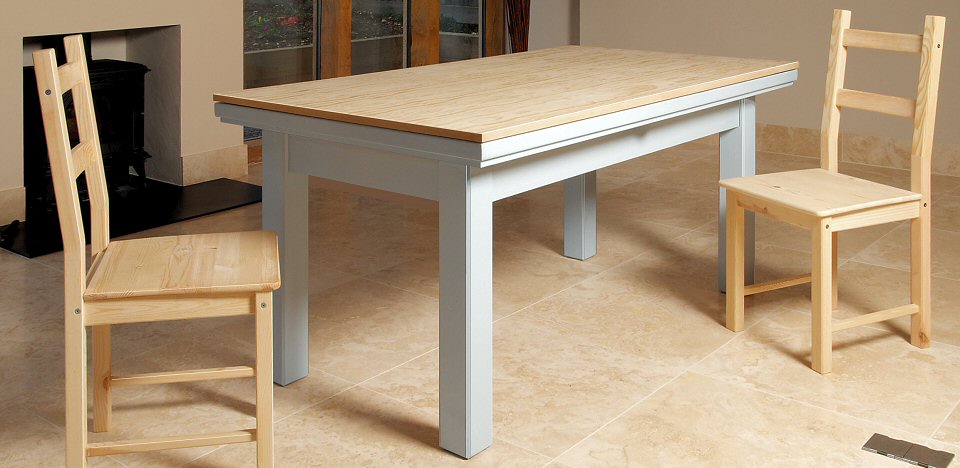 Option of matching chairs. Any mix of wood finish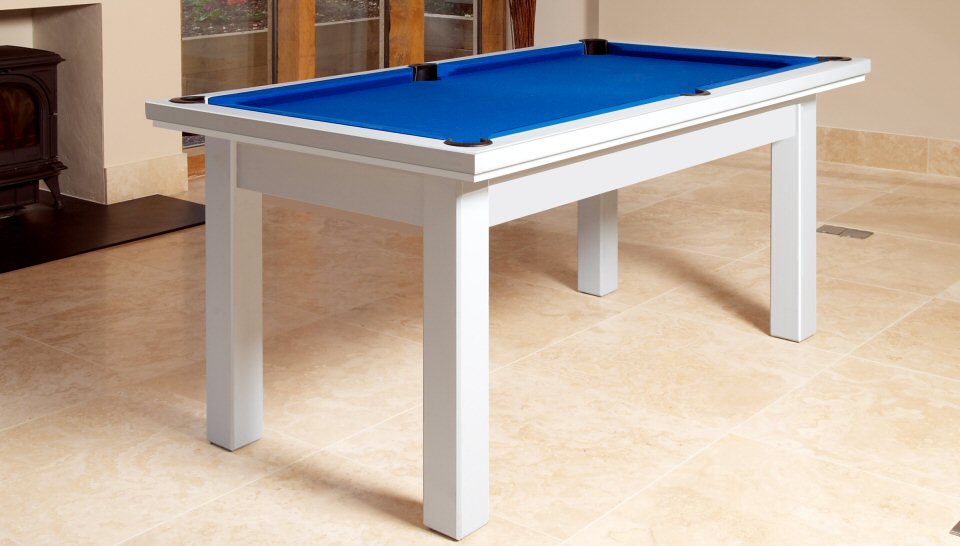 Retractable nets (only visible when in play). Choices of cloth colour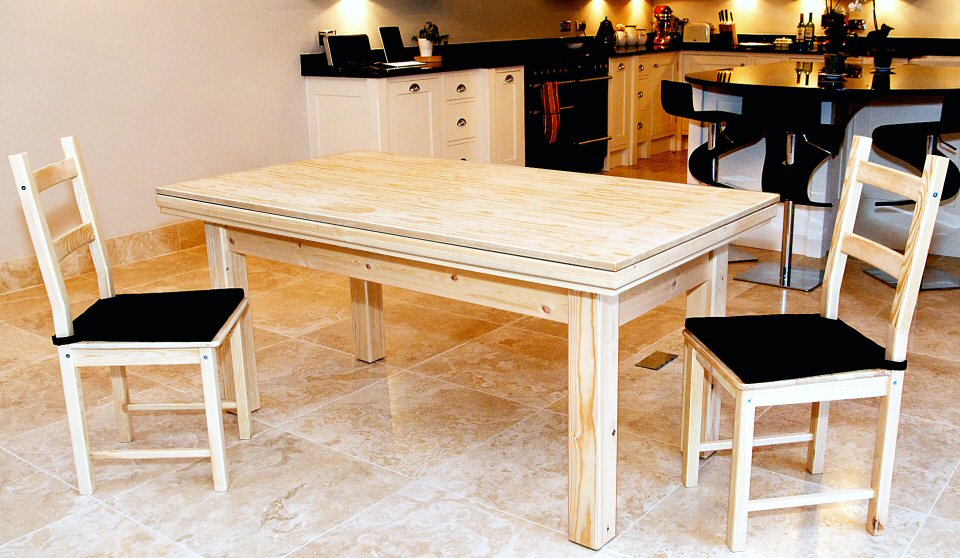 Option of natural pine. Choice of coloured stains

Retractable nets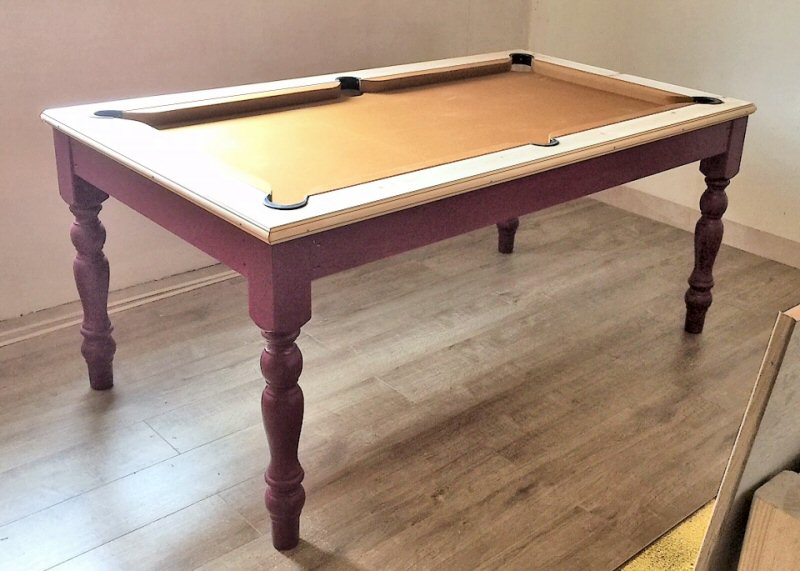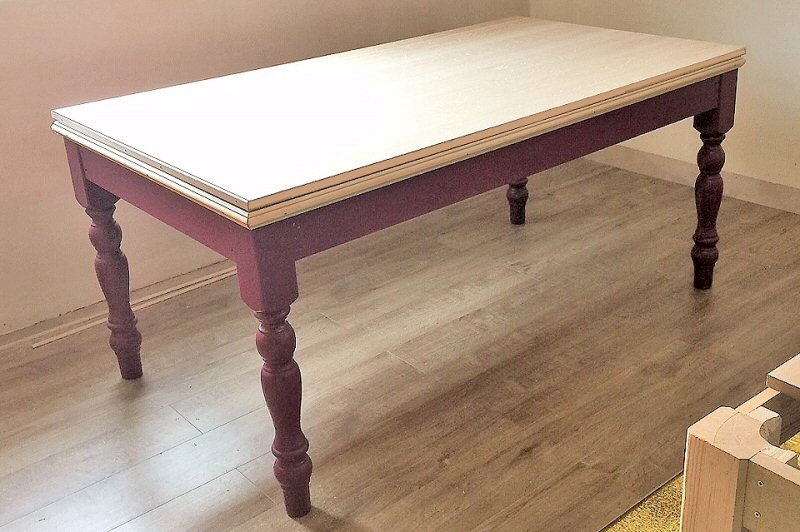 Farmhouse legs with drop tray pockets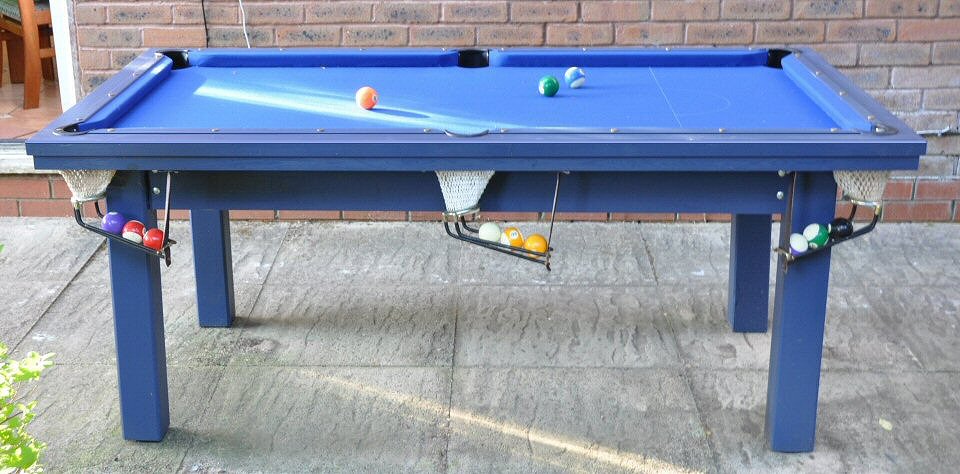 Traditional ball capture methods
A special solid mahogany 5ft table for enthusiasts
Designed by Barton Billiards (retractable nets or other options)
..... to see more images of this pine table style
..... to see examples of an oak and pine mix
..... to see how this style of table is made
COMPETITION STANDARDS
5ft made-to-order tables are ideal for those wanting to play where there is limited space. They are perfect for modern kitchens. Any style, colour or finish. Fitted with reinforced one inch thick kitchen quality composition beds (option of a 5ft slate bed if preferred). English pool, American pool or snooker. Wide choice of luxury cloth colours.
5ft Pool Diner Features
● Plays at 60 ins x 30 ins ● Dines at 66 ins x 36 ins
● Option to vary dimensions ● Options to vary height
● Competition pockets ● Competition cushions
● Competition cloth ● 2 inch pool or snooker balls
● Resin bonded 25mm play surface ● Option of slate bed
● Option of diner top ● Can be adapted for outside use
For more information tell us the nearest town location
And E-Mail us at:
Email link will automatically show subject as:
"Message from Pool Table Kitchen Set Page"
We will respond initially by email only.
-------------------------------------------------
Navigate the site:

4.5ft + 5ft + 6ft tables

go to Pool Dining Tables to plan your project