(Historic Page)
8ft POOL DINING TABLE
An 8ft bespoke pool table. 8ft pool tables made-to-order for home or office. English pool, American pool, or Snooker table options.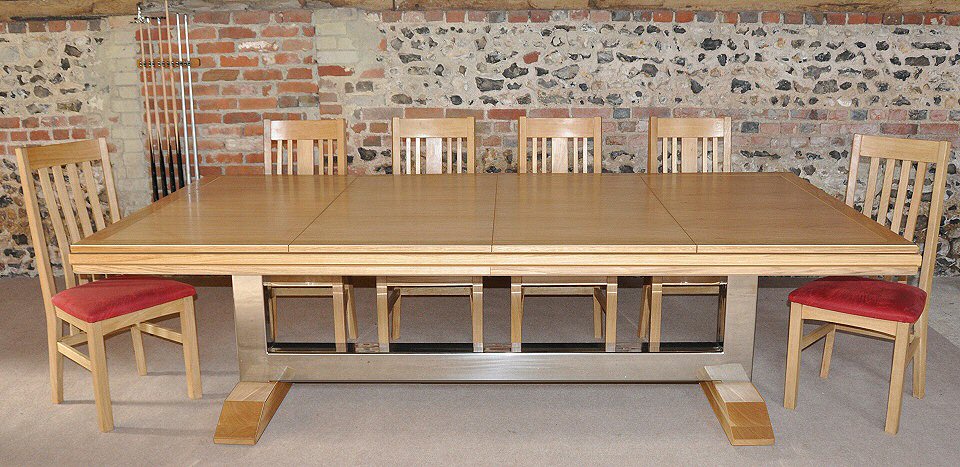 ▼
SIX STYLES OF 8FT POOL TABLE
8ft POOL TABLE SIZES
The size of a pool dining table is determined by the dimensions of the slate bed. These dimensions vary according to the separate game standards set for English Pool, American Pool or Snooker. A typical 8ft slate is 86ins x 44.5ins which gives a dining table dimension of 92ins x 50.5ins. We can fit to 9ft slate sizes if needed.
An 8ft pool table fitted with a slate bed becomes an immovable piece of furniture (can only be repositioned by a professional fitter). If occasional manoeuvrability may be required we offer the option of resin bonded 25mm MDF play bed machined exactly to slate standards.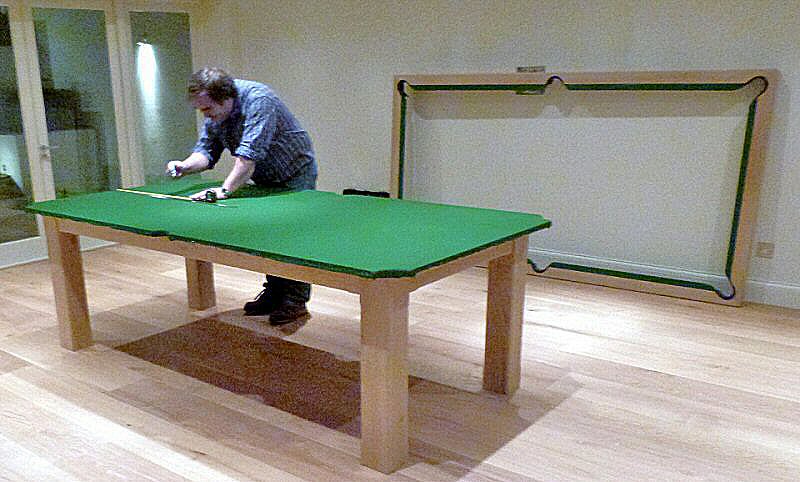 Above images show fitting a 25mm resin MDF play bed
See more in situ images at:
FOR INFO ON SIZING GO TO POOL DINING TABLES
Choice of oak stains and colours in painted pine
Choice of cloth colours (napped or speed cloth)